3D Printing Symposium
July 14, 2017
8:30AM – 12:30PM
Behavioral Sciences Building 101 A – Colorado State University
World-renowned speakers
AGENDA
---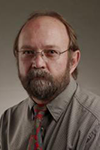 Prof. Deon de Beer, Chief Director: Technology Transfer & Innovation Office, Northwest University, South Africa
Global Impact – 3D Printing from a Global Perspective
A perspective on the global impact of additive manufacturing, the impact on industry, and impact on community innovation – a SA outlook. Read More Here
---
Terry Wohlers, Principal Consultant and President, Wohlers Associates, Inc.
The Current State and Future of 3D Printing
Few anticipated how far additive manufacturing (AM) and 3D printing industry would advance in the past 12-18 months. As patents expire and new machine and material producers enter the business, the choices are expanding significantly. Read More Here
---
Katie Weimer, VP Medical Devices – 3D Systems Healthcare
3D Printing in Healthcare
Few examples are as compelling at illustrating the true power and potential of 3D technology as the achievements that have been made in healthcare. The talents and technologies at 3D Systems combine to help healthcare professionals and customers throughout every phase of the digital workflow, from digitization, design and simulation to manufacturing, inspection and management. Not only are 3D Systems' end-to-end solutions changing possibilities in surgical planning, preparation and instrumentation, but they are transforming lives. Read More Here
---
Greg Arend, Director of AM Development, United Launch Alliance
Additive Manufacturing in Launch Vehicle Applications
Additive Manufacturing can help modernize technology and processes to reduce cost, weight, assembly time, and part lead times.  It can also enable advanced analytical techniques.  ULA is applying AM for rapid prototyping, tooling and flight applications.  This presentation will highlight the successes and challenges faced by ULA, and discuss future plans for furthering the technology within the enterprise. Read More Here
---
Erik Olsen, VP Product Development, Crocs Inc.
Additive Manufacturing at Crocs and the Footwear Industry
Crocs purchased their first 3D Printer in 2006.  Erik will discuss the additive manufacturing journey of crocs.  The talk will begin with the early usage as a design evaluation tool to the future of additive manufacturing in the footwear industry. Read More Here
---
Michael Lynch, President, Western Heritage Inc.
3D Printing in Art
Mike Lynch has been using 3D printing in lost wax casting production in the jewelry and small parts industries since 2001.  Over the years he has perfected and tested multiple techniques and build materials that can be used in the casting and molding process. Read More here
---
Chris Geanious, CSU Teaching and Learning Institute
Beyond the Rocktopus – Integrating 3D Printing Technology into the Undergraduate Classroom
3D printing technologies are becoming nearly ubiquitous.  As these tools begin to be commonplace within Education, it is important to place them appropriately into pedagogical settings.  For the past four years Chris Geanious, an Instructional Designer at CSU, has been working with the Idea2Product 3D printing lab on the CSU campus to do just that.  Read More Here
---
Ray Huff, Idea2Product Lab Manager
Project Highlights from CSU's Idea2Product Lab
From research to entrepreneurship to art, CSU's Idea2Product Lab is empowering curious and creative minds all over Colorado to design, create, and innovate.This presentation will present and discuss a wide variety of fascinating projects by "students" of all types, from CSU and the local community. My goal is to have you walk away wondering why you aren't 3D printing to make your ideas become real.
---
Please share with your friends or join the mailing list below!